---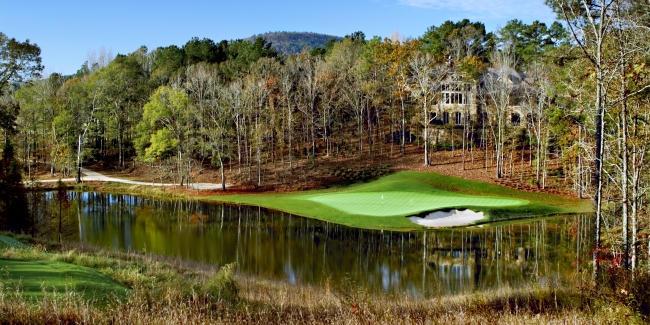 FarmLinks at Pursell Farms Continues Upscale Ascent with Hospitality Enhancements
Enriches Status as Coveted Southeastern U.S. Resort with Elite Staff Additions

FarmLinks at Pursell Farms - located less than one hour from Birmingham amid 3,500 acres of tranquil countryside - today announces the appointments of Keith Izydore as general manager and Terry Davis, Jr., PGA, as director of golf.

"We are thrilled to have these talented hospitality experts join the FarmLinks at Pursell Farms family," said FarmLinks' co-founder and CEO David Pursell. "They will help drive FarmLinks' resort brand from a great property to a world-class destination. Their goal is to ensure we thrive in all areas - lodging, meetings, golf, weddings,food and beverage, outdoor adventure amenities, and overall customer service."

Izydore's career exceeds 20 years. He comes to FarmLinks from The Lodge at Gorham's Bluff in Northeast Alabama, also having worked at two other prominent southeastern resorts: Blackberry Farm in Tennessee and Barnsley Gardens Resort in Georgia. Izydore will chair FarmLinks' Executive Operating Committee (EOC) andwill oversee lodging, culinary/F&B, farm, golf, grounds, outdoor adventure/recreation, as well as sales, marketing and financial.

"Pursell Farms is a wonderful boutique resort that consistently earns high guest appreciation marks," said new GM Izydore. "We are honored to beentrusted with the Pursell family's confidence in leading FarmLinks through this exciting, new enhancement."

Recent developments at FarmLinks - ranked one of the nation's top golf resorts by national golf publications - include adding a license to serve alcohol, farm-to-table cuisine, luxury cottages, the FarmLinks Golf Academy, and expanded meeting and wedding facilities.

"We are committed to ensuring FarmLinks at Pursell Farms is renowned as a premiere destination," said CEO David Pursell. "We have done exhaustive research and we are implementing offerings and services we're certainwill inspire and satisfy our guests. And we have more to come in 2013 and beyond."

Davis, Jr. joins FarmLinks after nearly five years in a leadership position at The Country Club of Birmingham, an esteemed private club where he built a reputation as one of the region's and industry's finest golf professionals. Davis oversees all FarmLinks' golf operations, including the 18-hole championship course, the immense, immaculate driving, chipping and putting practice facilities, and the new FarmLinks Golf Academy. He will also help guide development and implementation of new golf and stay-and-play programs, designed to deliver variety, options and, foremost, guest approval.

FarmLinks is a golf industry leader and the world's only research and demonstration golf course. More than 10,000 superintendents and turf specialists from around the world have visited FarmLinks over the last 10 years to learn best practices and network. It holds the highest customer-satisfaction rating by the National Golf Foundation for five consecutive years, and FarmLinks Golf Club has been ranked on Golf Digest's list of the "75 Best Golf Resorts in North America."

Meeting, wedding and event spaces are available, with several high-tech conference rooms to choose from, including the state-of-the-art Solutions Center. The resort features multiple, deluxe lodging styles, in-room spa treatments upon request, hunting and fishing, clay target shooting range, and more.

Many stay-and-play package options are available. To learn more about FarmLinks, visit www.farmlinks.org, www.facebook.com/farmlinks, or call 877.292.FARM (3276).

About FarmLinks at Pursell Farms
Established in 2003 by the Pursell Family and located at Pursell Farms in Sylacauga, Ala., FarmLinks at Pursell Farms includes a one-of-a-kind research and demonstration facility, an 18-hole, 7,444-yard championship golf course that is open to the public, and The Experience at FarmLinks, a unique, customer-focused marketing strategy in partnership with top names and innovators in the industry. The company's cutting-edge environment also offers high-tech meeting spaces, deluxe lodging options and first-rate fishing and wildlife habitat with 5-stand clay shooting range and unique hunting adventures.

To learn more about FarmLinks, visit www.farmlinks.org.

News Source: Buffalo Communications
Posted October 9, 2012 || Viewed 2,599 times
Share Comment