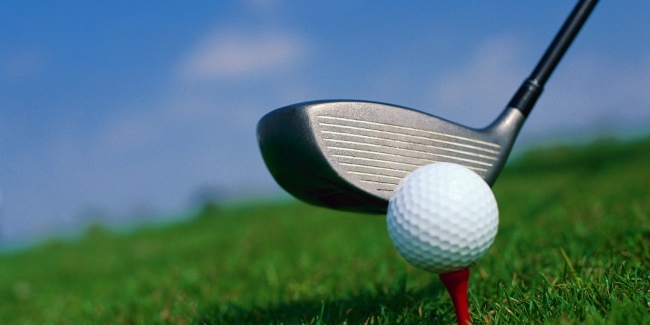 Golf and poker challenge tournament brings two great pastimes together in one event
Need a ticket to the WSOP? You can get one by winning a two-man golf scramble tournament
By Todd Wolff
As high as the stakes are at the World Series of Poker, one doesn't necessarily need a huge bankroll to be able to play with the big boys. 2003 WSOP champion Chris Moneymaker, for example, famously turned a $40 buy in at an online satellite tournament into a $2.5 million payday.

While satellite tournaments - both online and off - have long been a part of the international live poker tournament circuit, the North American Golf and Poker Challenge has introduced an interesting twist into the satellite competition landscape by adding the game of golf into the mix.

The Challenge is basically a two-person scramble tournament. Teams of two amateur golfers sign up for a local qualifier and try to make it through to the Championship Finals. The team that wins at the Finals' golf tournament will get a free all-expense paid trip to this year's WSOP.

It doesn't end at the golf tournament finals, though. Remember, it's a golf AND poker challenge. After the golf finals, there will be a freeroll poker tourney where the main prize is two seats at the WSOP Main Event in Las Vegas. That's right, whichever team wins the poker tournament doesn't just get to watch the action; both members actually get to participate.

The Challenge is a great way to promote both sports to new audiences, although golf and poker already do have a bit of a historical overlap. For example, a few years before they started to devote a lot of marketing effort to their official Twitter page, online poker giant Partypoker partnered with golf solutions provider GPS Industries to advertise their online tournaments to over 80,000 golfers spread throughout 15 different golf courses.

A number of poker pros have also been hit hard by the golf bug. Legends Doyle Brunson and Dewey Tomko even organized the High Stakes Golf Tour in Las Vegas. Phil "Poker Brat" Hellmuth believes golf gives poker players, who typically stay indoors for long periods of time, much needed balance by having them play out in the sun.

Poker Hall of Famer and World Poker Tour host Mike Sexton, an avid golfer himself who was featured in the Golf Channel's Golf in America program, has also been outspoken in his desire for the professional poker industry to emulate professional golf's clean cut image.

"I just look at sports like golf and see the charity aspect of PGA events and the image portrayed by the pro's - clean cut, they say the right things, etc," he told the WPT Blog. "And because of this, golf has mega sponsorship for both events and individual pro's. To me, golf is the perfect model for poker to follow."

With both sports still riding high in terms of popularity, it looks like we'll definitely be seeing more tournaments and challenges that bring together golf and poker in the coming years.


Revised: 03/11/2014 - Article Viewed 31,570 Times
About: Todd Wolff
---

Todd Wolff is a well traveled freelance writer on golf, beer and travel. In 2005, Todd joined GolfTrips.com as the first contributor. When he is not on the links, Todd is brewing his legendary craft beers. In addition, to golf writing he is a world renowned graphic artist who has won numerous industry awards in logo design and product packaging.
---
More Articles by Todd Wolff